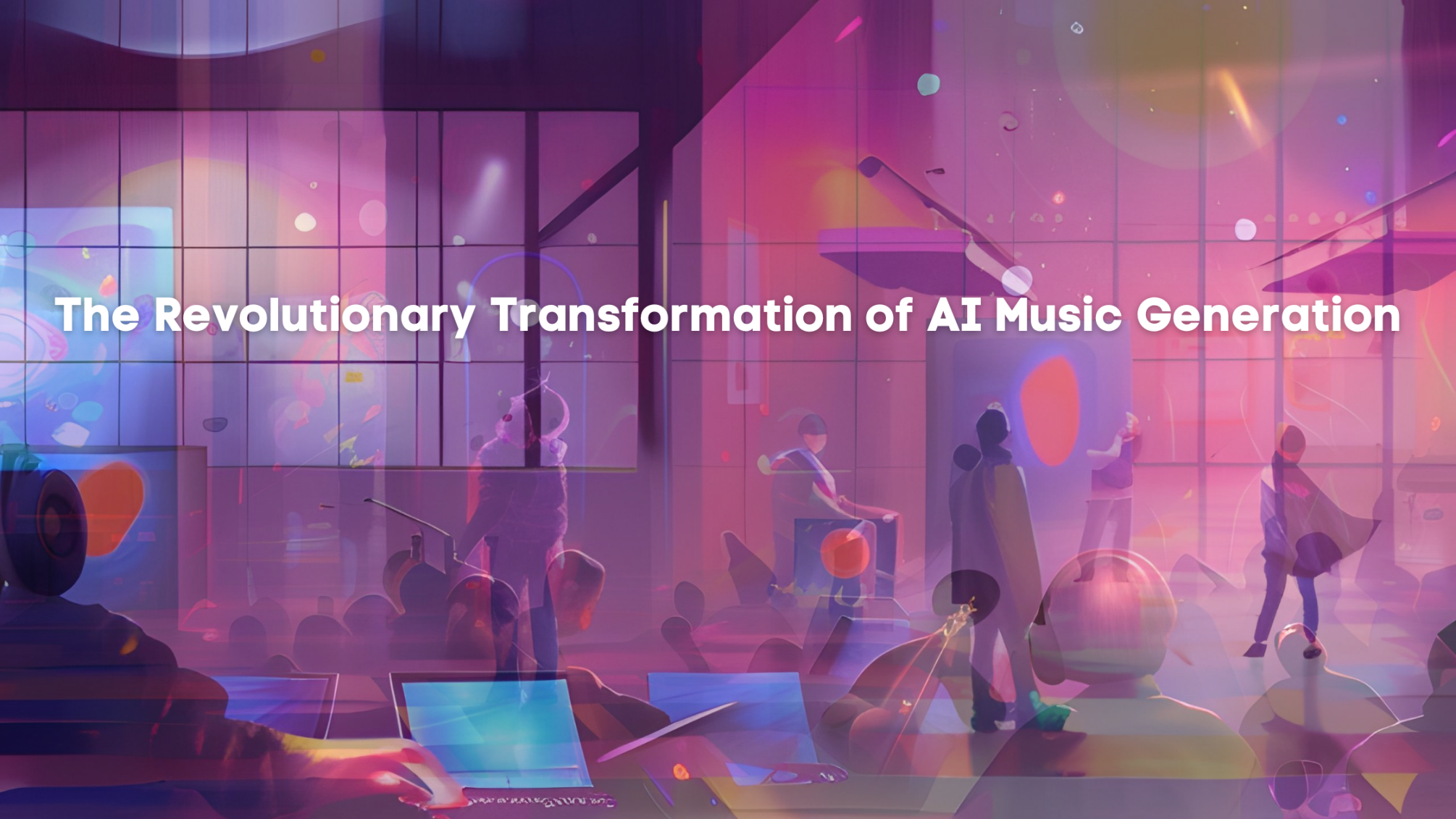 The Revolutionary Transformation of AI Music Generation
AI Music Generation: A Harmonious Intersection of Technology and Art
The ingenious integration of AI music generators has forever altered the realm of music. Gone are the days when musical prowess was a prerequisite to craft captivating melodies. Through the brilliance of generative AI, the landscape of musical creation has witnessed a paradigm shift. Leveraging potent models such as RNNs, GANs, GPT, and the invaluable MIR, these generators possess the capacity to manifest a spectrum of music styles, spanning diverse instruments and vocals.
Mubert: The Pinnacle of AI Music Creation
Mubert emerges as the flagship platform, unlocking the door to seamless AI music generation. Its intuitive framework offers an unparalleled user experience, blending affordability with customization. With Mubert, crafting your distinct background score is as elementary as inputting text prompts. The platform not only caters to free users, allowing the manifestation of up to 25 tracks with proper attribution, but it also introduces an innovative 'search by reference' feature, empowering users to extract tracks from myriad YouTube videos.
However, Mubert's prowess doesn't halt here. Those seeking an elevated experience can indulge in its premium subscriptions, starting at a mere $11.69 per month. This not only grants users an enhanced degree of control but also heralds an era where they can monetize their creativity, selling their masterpieces on Mubert Studio.
Setting up a stream on Mubert Studio is a breeze, necessitating the input of fundamental details. From track names, keys, and scales, to BPM and activity, every aspect is meticulously designed for ease. Moreover, users can enrich their uploads with additional descriptors, encapsulating mood, weather, genre, and tags.
Venturing Beyond Mubert: Landr, Synthesizer V, and Revocalize
For enthusiasts and professionals alike, the AI music generation space is brimming with options. Landr, priced at an attractive $12/month, stands as an epitome of professional vocal music generation, while Synthesizer V offers the allure of crafting vocalized music through its mesmerizing AI voices.
With packages commencing at $79, Synthesizer V balances the act with both complimentary and premium solutions. On the other hand, Revocalize revolutionizes voice recording. It accentuates the essence of original voice recordings with AI infusions, ensuring robust copyright safeguards. Although the complimentary version entails a brief waitlist period, its monthly subscriptions are a steal, starting at just $9.
Navigating the Future: Promise Paired with Prudence
While the future of AI music generation beams with untapped potential, it simultaneously evokes contemplation surrounding aspects of authenticity and ownership. As we progressively integrate AI into our musical ventures, it becomes imperative to delve into the intricacies of platform foundations and the nuances of training algorithms.
In conclusion, the AI-driven future of music generation beckons us with a promise of limitless possibilities. Tools like Mubert and Landr are testaments to a future where musical brilliance is democratized, making exceptional outcomes attainable for one and all.
Do you need web/e-commerce consulting?
Look no further! Our team of experienced professionals can help you create an online store with the latest web design and digital marketing strategies. We'll help you create a website that is tailored to your needs and optimized to reach your target audience. Our expertise in e-commerce will help you maximize your sales and profits, while our digital marketing experts will ensure that you reach the right people with the right message. With our help, you can create an e-commerce presence that is both successful and profitable. Contact us today to learn more about how we can help you reach your e-commerce goals.