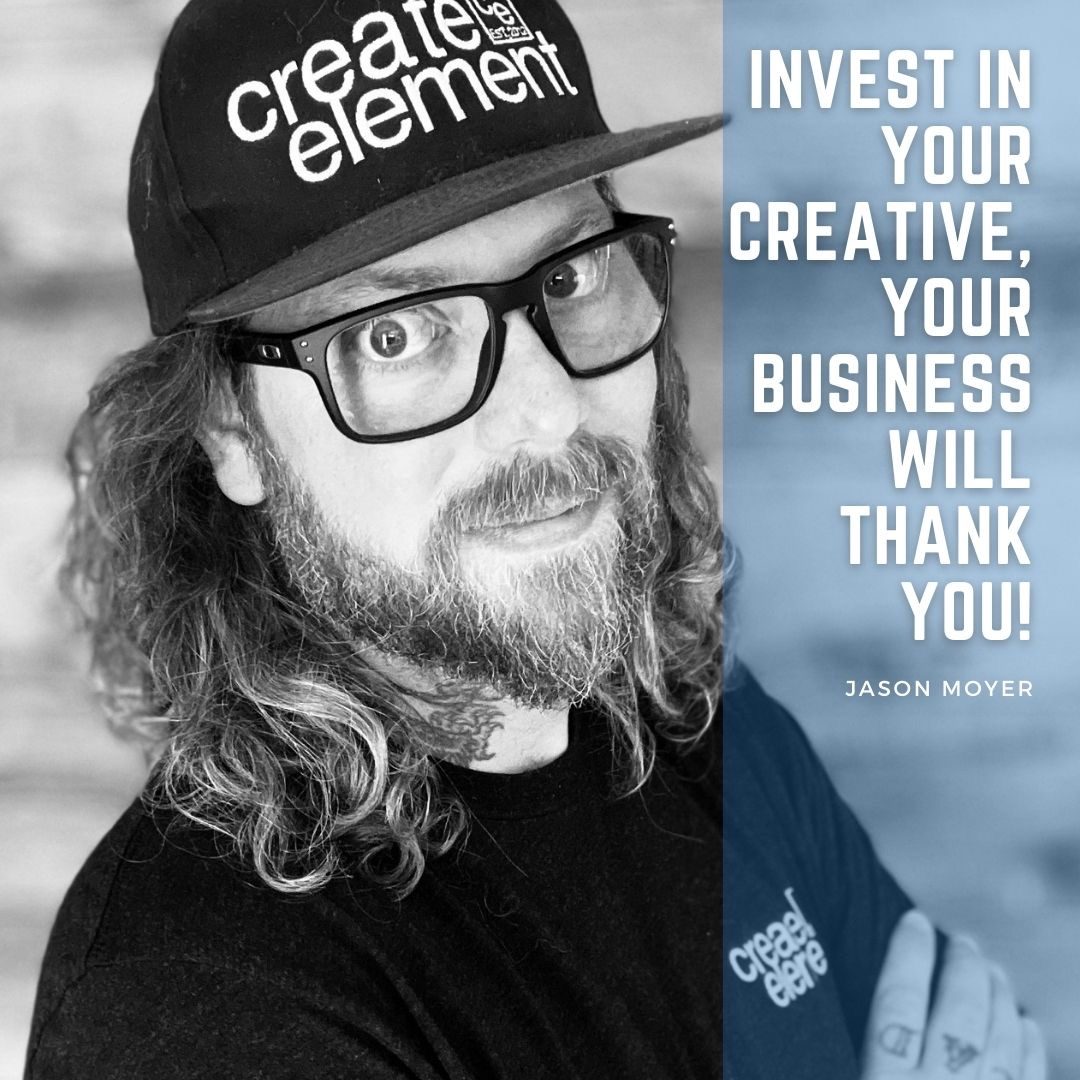 Jason Moyer is an artist and design professional with extensive experience and solid achievement in digital marketing, web development, brand strategies & creative development. Jason has combined his fine art background with his passion and enthusiasm for technology and branding bringing brands and clients' ideas to life through stellar creative design. He has been the creative lead on many types of projects for some of the largest brands on the planet, bringing his leadership and team-building skills to overcome design challenges. From envisioning the big picture to follow-through on the smallest details. Jason brings professionalism, creativity, latitude, and ethics to every endeavor he takes on.
I use creativity and strategy to increase your business sales and align your business's message, visuals, and technology to break its sales barriers. If you are interested in learning more please book a Free 15min strategy call. 
The places we perform our work are more important than ever. These functional spaces need to help us collaborate better, learn better, experiment better, and execute better. At Kaleidoscope, our goal is to increase the effectiveness of your team by designing workspaces that are comfortable, spark creativity, encourage focus and offer flexibility. 
Responsive Tools & Web Management
SEEING DESIGN DIFFERENTLY…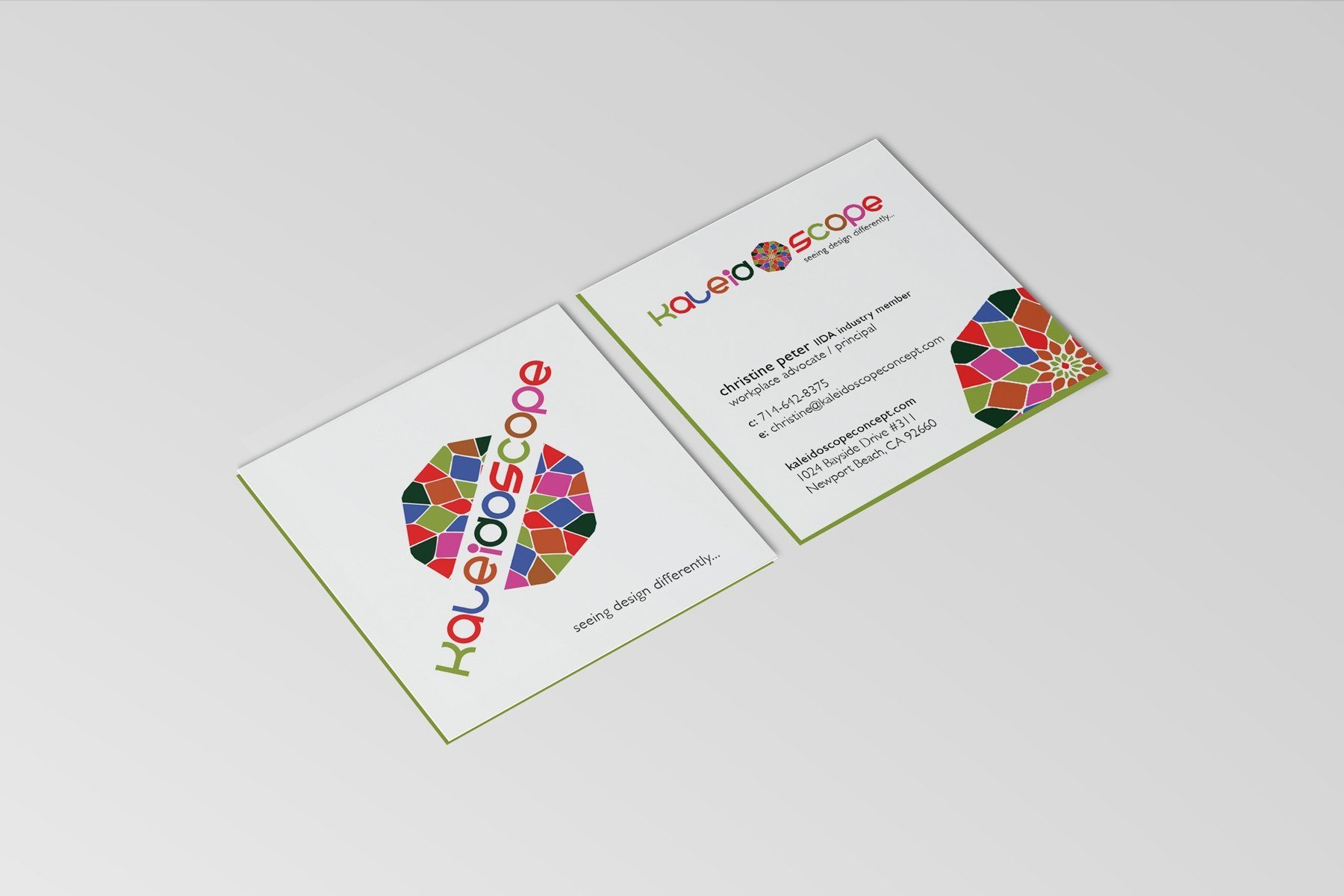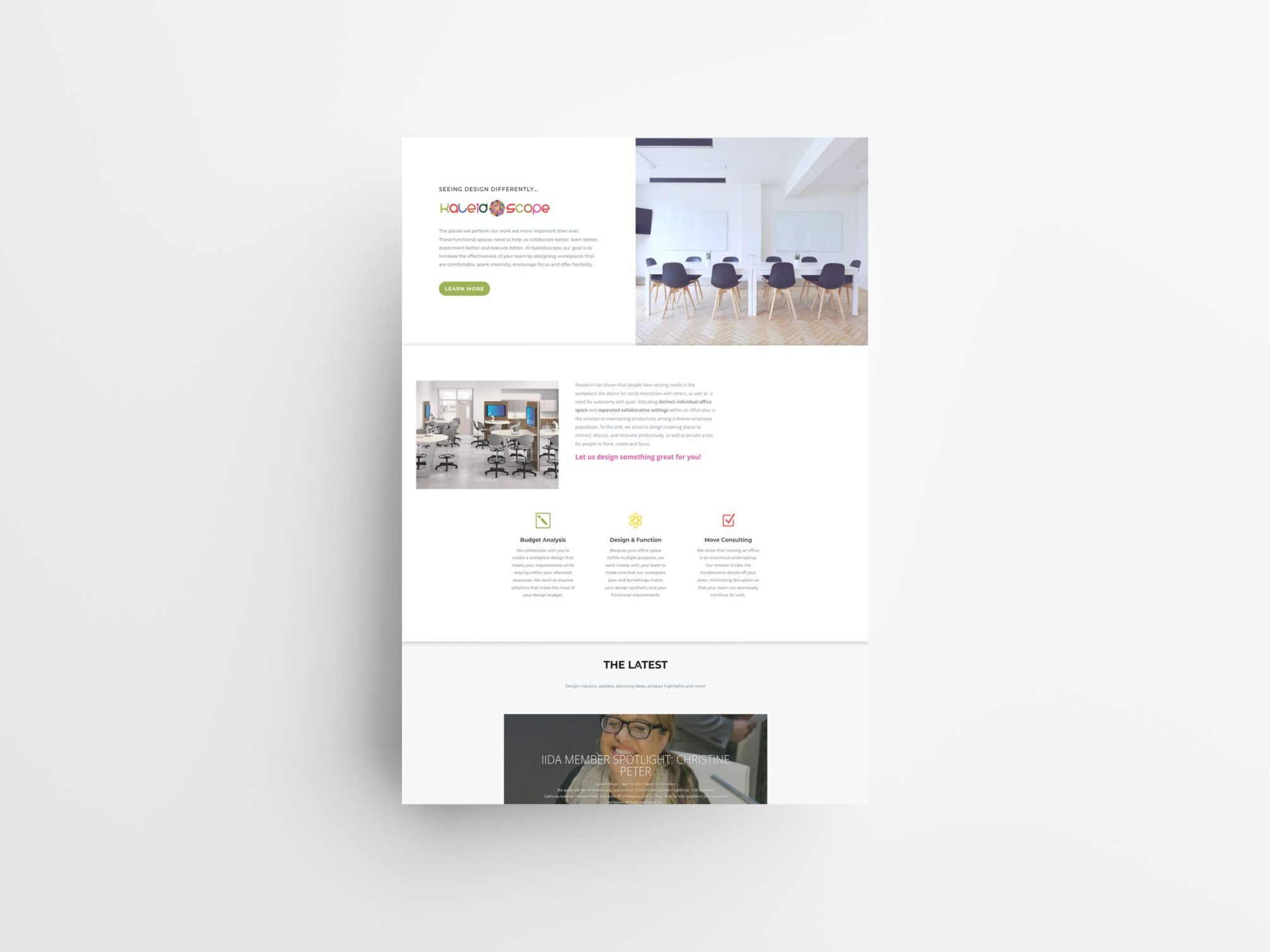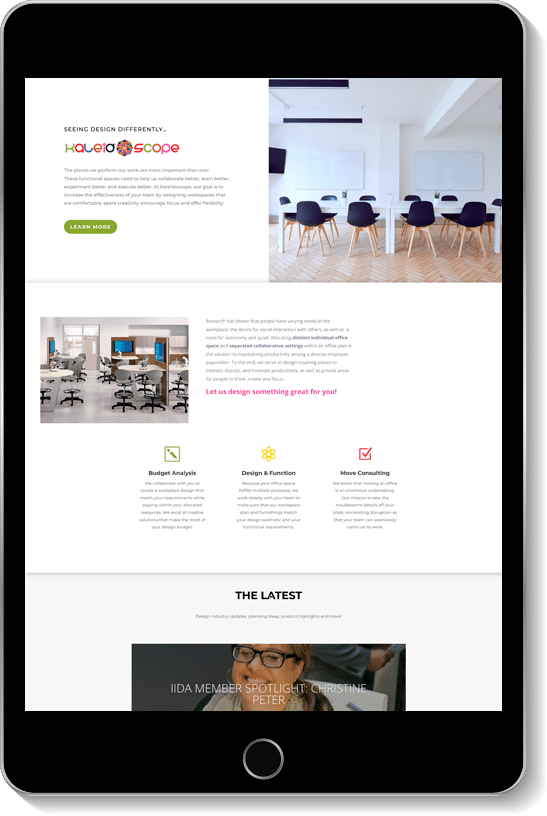 User Experience Research
We identifying how your customers interact with your business. 
Brand Redesign
Our branding services help you make an authentic connection with your desired audience 
Web & Cloud Tools
Identify the best technology tools for your business and teach you how to use them. 
The main goal of the creative process is to channel time and energy towards environment-friendly actions for customers. You need to understand what your clients really want and go forward with a concept that involves less waste and agony in mind. A good creative process improves the opportunity to get people around you on board with new ideas.
A creative process works best if responsibilities are clear from the beginning. Our responsibility throughout a project is to ask the right questions, define the creative problem, and visualize a solution. The client's responsibility is to provide the requested information and feedback in a clear, timely, and honest way. 
What's Included:
Custom Skined for your shop

Up to 4 artist portfolio pages

Instagram Portfolios

Contact Page

Terms & Conditions Page

Privacy Policy Page

Digital Release Form

Custom Contact Form

Location Map

Click to call

Click to email
Taglines & Graphics
Every brand needs good messaging; a way of reaching out to engage with their audience in a unique and impactful way. Engaging messaging can inspire and motivate people, influencing them to buy your product or service.
Available Add-Ons:
Business Cards that match the site with a QR code to artist portfolios
Custom Calendar Booking Integration
e-commerce store
blog
Additional Artist Portfolios
Schedule Your Project Now
Working with Jason was a wonderful experience start to finish. We truly felt his dedication to our project as if he worked for our company. He understood what we needed, was very friendly, personable, and helped us navigate a space we know very little about. He was timely with his project and followed up with us several times to make sure everything was to our satisfaction. We will not hesitate and look forward to working with him again soon.
They are extremely professional and simply put just know exactly how to get it all done. They are timely and very organized – we could count on them. Jason and the team are good communicators and every step of the way was handled professionally and personally. We had faith and complete confidence in working with Create Element. They are truly creative, consistent, and competent. The energy was great from the very first day we started discussing working together and throughout our ongoing relationship. Riley Kilpatrick, Stoked Oak Landscapes
Jason has been so very helpful, transparent, and extremely knowledgeable! He was more than willing to work with us and come up with a plan that was fitting for our business. He let us in on some key points that were extremely helpful & in all honesty he didn't have to share any of his wisdom without being compensated. If your business needs help, I highly recommend working with Jason – you won't regret it! He goes above and beyond.