Organic SEO Services in San Luis Obispo
Over 40,000 searches happen on Google every second, and a lot of them are related to products and services. Users rarely get past the first page of search results, too, which means lost opportunities if you're not on it. Create Element, a digital marketing firm in San Luis Obispo, helps you get to the top of your customers' search results through organic SEO services.
Let Your Customers Find You
Create Elements provides you with an expert team that helps you climb the rankings. We'll take care of everything for you, from planning your campaign to monitoring your website's progress on search results. With our organic SEO services delivering effective strategies, you'll boost your online presence and revenue. Our search engine marketing agency is here to help you.
Our SEO Approach
We provide a comprehensive approach for our organic SEO campaigns. Here's what to expect when you work with us.
Website Audit
First, we scan your website for elements, copy, and content that can be improved upon or optimized. We'll provide you with an in-depth and easy-to-understand report of our findings. During this process, we'll also get to know your company, industry, and competitors to know what kind of content and copy we'll create for your company.
Keyword Research
Next, we'll figure out the kinds of keywords your customers use to search for your company, product, and services. Our experts are well-versed in this process and use the latest apps to ensure we insert the right keywords for your site.
On-Page Optimization
Once we know which kind of keywords to use, we'll implement it on your website. This involves inserting them in your copy and blog content. This way, Google can recognize these keywords and place your site on relevant search results.
Link Building
One of the tried and tested ways to rank higher on Google is to get an authoritative website to link your company's site. The more links you get, the better your ranking. We have a wide network of credible blogs we can tap to feature content that links to your website.
Content Creation
We have skilled content writers and editors who craft relevant, engaging stories about your brand, products, and services with the right keywords to help your site climb the search results.
Consistently creating content allows you to do two important things:
Engage customers with high value articles and blogs
Insert more relevant keywords in your website, ultimately increasing your chances of ranking higher
Analytics Tracking
An organic SEO strategy may take a few months to show noticeable results. Rest assured, we'll track your campaign's progress constantly and provide comprehensive reports, so you know exactly where your SEO budget is going.
Why Choose Create Element
We've had over 106 satisfied clients so far. Here's why they continue to choose our organic search services (and why you should, too!).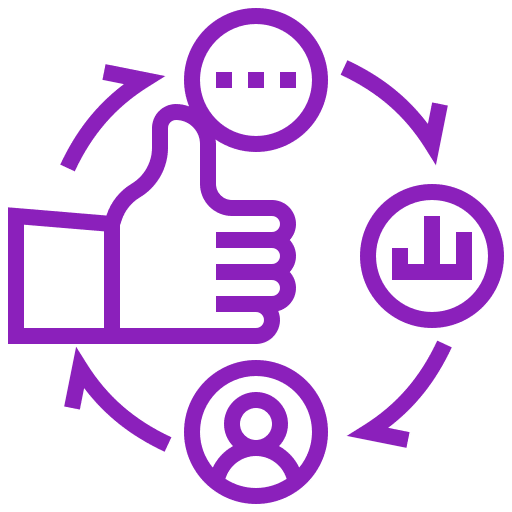 Customized for Your Business
We work closely with you to know your brand and identify your target audience. This lets us figure out keywords and create content that both customers and Google love.

Expert Team
Our team has years of training and experience in search engine optimization and content creation. We have the background and resources to help your website climb the search rankings.

A Full Suite of Services
We provide a wide variety of digital marketing services. Apart from organic SEO, we also offer solutions, like pay-per-click advertising, social media marketing, web design and development, among others.
Organic SEO Packages
Our organic search solutions come in three packages to fit your business needs.
Silver
For $1,125 per month, you get over 20 hours of dedicated work from our experienced digital marketing, content writing, and web development team. This includes 10 keywords, website audit, keyword research, content optimization, monthly link building, and monthly reporting. These strategies are applied to the 10 most important parts of your website.

+ 10 Keywords

+ Website Audit

+ Keyword Research

+ Technical SEO Optimization

+ On-page Content Optimization

+ Monthly Link Building

+ Monthly Reporting
Gold
This comes in at $1,999 a month for up to 40 hours of work. This package has a wider range of up to 20 pages. We'll create at least 20 keywords for you, along with the other features from the silver package.

+ 20 Keywords

+ Website Audit

+ Technical SEO Optimization

+ On-page Content Optimization

+ Monthly Link Building

+ Monthly Reporting
Platinum
At $2,899 per month, we'll give you about 61 hours of work from our most experienced team members. We'll apply our SEO practices on 30 pages and provide at least 30 keywords. This package also comes with advanced technical SEO optimization, on-page cleanup, and keystone content generation.

+ 30 Keywords

+ Website Audit

+ Keyword Research

+ Advanced Technical SEO Optimization

+ On-page Content Optimization

+ Keystone Content Generation

+ On-page Hygiene

+ Monthly Link Building

+ Monthly Reporting
Frequently Asked Questions
What is organic SEO?
Organic SEO involves improving your website's copy, content, and code to make your site rank higher on search results. Strategies for organic SEO include inserting keywords your target audience may search for in your site content and getting links from authoritative websites.
Why do I need an SEO audit?
An SEO audit lets us find parts in your website that may be holding it back from ranking higher on search results. Once we identify these problems, we can create strategies to deliver better results.
Do I really need SEO?
Search engines like Google are the most popular websites visited by consumers. Google alone accommodates thousands of searches a day. You'll attract your target market online when you start with search.
What's your process?
It starts with an email or phone call from you to determine your digital marketing needs. Then, we'll provide you with a proposal based on the information we've gathered from our consultation. Once you accept our proposal, we'll create a contract. After you sign off and provide a deposit, we'll start implementing our strategy.
Get Professional Digital Marketing Services
Whether your business is targeting San Luis Obispo consumers or an international market, our organic SEO services can help. Create Element's experienced team uses a comprehensive approach to help you climb Google's ranks through on-page and off-page optimization. Apart from providing set packages, we also customize our services according to your needs and budget.