Grow your business and profits with EDDM!(Every Door Direct Mail)
EDDM (Every Door Direct Mail) is a time-saving, hassle-free solution that allows you to grow your business exponentially. It's quick, easy, and effective.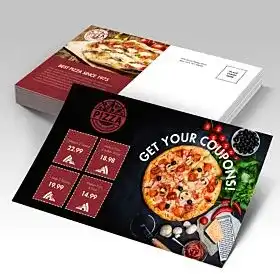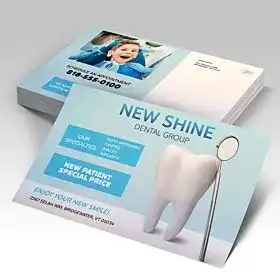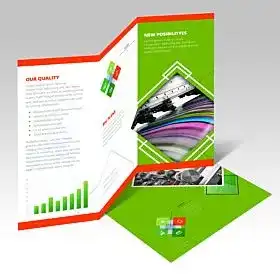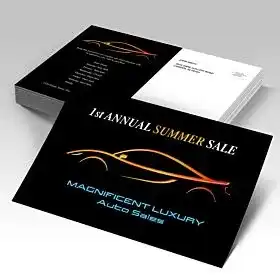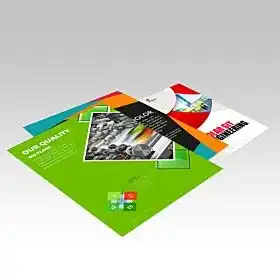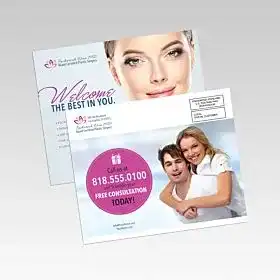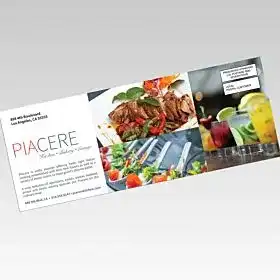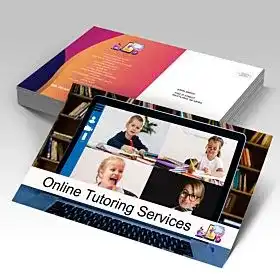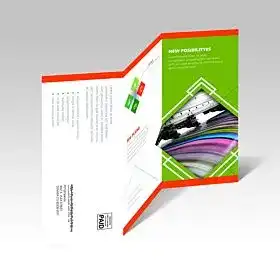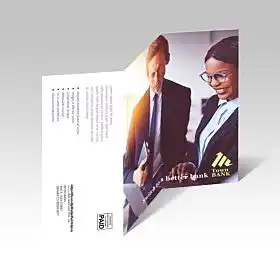 Our Full-Service EDDM solution takes the guesswork out of the EDDM process in 3 easy steps!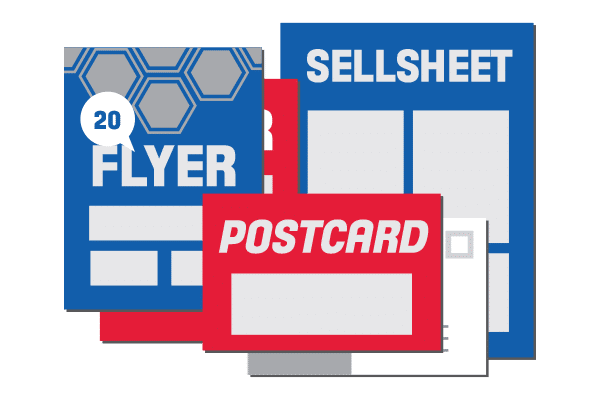 1. Choose A Product
Choose from one of our many USPS-approved product combinations and sizes.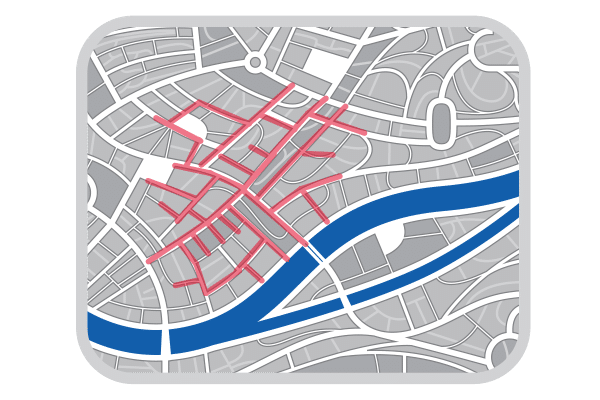 2. Choose Your Route
Use our interactive mapping tool to choose what area to saturate.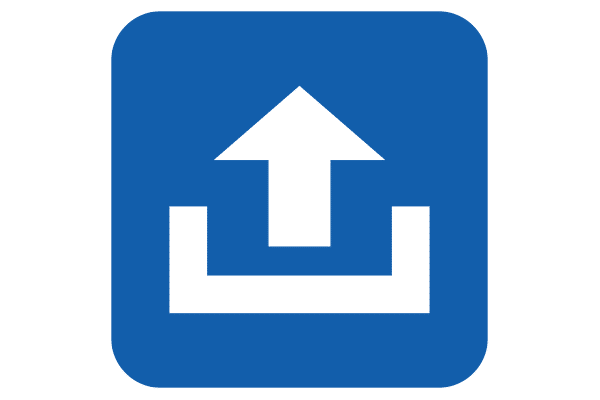 3. Upload Your Artwork
Use our template to create the artwork or have our team design it for you.
That's all! We'll take it from there!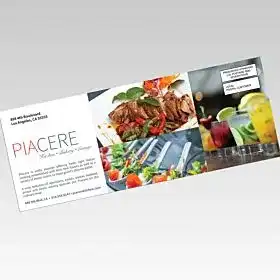 Sizes: 11 options from 4.5″ x 12″ up to 9″ x 12″
Quantities: 100 to 25,000
Stocks: 100LB Gloss Cover
Color Options: 4/0 (4 color front), 4/1, 4/4 (4 color on both sides)
Coating Options: Aqueous Coating, No Coating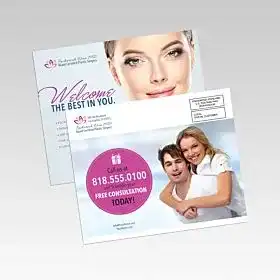 Sizes: Six options from 4.5″ x 12″ up to 8.5″ x 7″
Quantities: 100 to 25,000 for Print only
Stocks: 14PT C2S, 16PT C2S
Color Options: 4/0 (4 color front), 4/1, 4/4 (4 color on both sides)
Coating Options: Matte, UV Both Sides, UV Coating, Front Only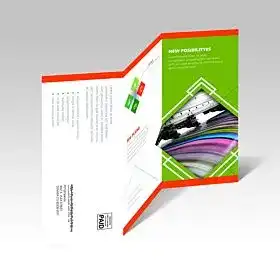 Sizes: Five options from 8″ x 10″ up to 9″ x 12″
Quantities: 100 to 25,000
Stocks: 14PT C2S, 16PT C2S
Color Options: 4/0 (4 color front), 4/1, 4/4 (4 color on both sides)
Coating Options: Matte, UV Both Sides, UV Coating, Front Only
Harness the power of Every Door Direct Mail (EDDM)

An economical and effective substitute to traditional direct mail, enabling businesses to extensively reach every household or business within a specified geographic area. This is the ideal strategy for grand openings, exclusive promotions, and much more, offering a reliable means for local enterprises and institutions to engage with their community.
EDDM serves as an indispensable resource for various businesses, including but not limited to automotive dealers, dry cleaners, restaurants, and real estate agencies. These businesses, who largely depend on foot traffic and local patronage, will greatly benefit from the broad reach and high-impact potential of EDDM.
The efficacy of EDDM lies in its ability to provide value while minimizing costs and complications. Its simplicity and cost-effectiveness make it an unparalleled tool for small businesses and franchises across various sectors, from food establishments to retailers to service-based companies. It is an uncomplicated, efficient, and highly effective way to attract more customers to your business [1].
EDDM enables businesses to save significantly, both in terms of money and effort. By leveraging EDDM, businesses can benefit from the discounted postage rates provided by USPS. Additionally, EDDM eliminates the necessity of a mailing list and mailing permit, which would otherwise cost hundreds of dollars. The design process is also made simpler and less expensive by allowing businesses to use free postcard templates and online postcard makers [1].
Moreover, EDDM allows precise geographic targeting, making it ideal for local business marketing. It caters to businesses such as real estate agents, car dealerships, restaurants, home repair services, and more, all of which rely on a local customer base. By delivering mailers to every door in a targeted area or postal route, businesses can effectively and efficiently engage with their community [1].
To conclude, EDDM is not just an efficient marketing strategy; it works. The return on investment from EDDM varies, but even a conservative estimate of a 2% response rate can lead to significant profits. Whether it's increasing sales, attracting new customers, or promoting special offers, EDDM delivers compelling results [1]. So, harness the power of EDDM and watch your business thrive in its local market.
Running an Every Door Direct Mail (EDDM) campaign can offer a range of benefits to small businesses:
Targeting Local Customers: EDDM allows businesses to advertise to specific residential areas without the need to gather individual contact information. This makes it a great tool for businesses focusing on local marketing and those interested in reaching out to customers in their local area or even multiple different locations[1].

Cost-effectiveness: EDDM can save money compared to other direct mailing options. This is because EDDM simplifies the process of sending direct mail, which can make it more cost-effective. The lists of recipients are based on carrier routes, which you select, thereby saving on the expense of buying highly detailed mailing lists[1].

Customization: The EDDM program makes it easy for you to customize your direct mail campaigns. For instance, the EDDM Mapping Tool helps in selecting routes for dispatching mail, allowing you to choose from filters like income, age, or household size of your target audience. Moreover, the design and printing of the mail is up to you, and you can use online services to get your materials printed and tailored to your messaging and design[1].

Flexibility: EDDM offers two types of accounts for business owners – EDDM-Retail Account and USPS Business Account. The former is suitable for businesses with lower mail volumes, allowing up to 5,000 pieces of mail per ZIP code per day without the need for a postage permit. On the other hand, the latter is designed for businesses with larger volumes and allows management of mail online, while requiring a postage permit[1].

Effective Reach: Despite the rise of digital marketing techniques, direct mail can still be highly effective as it places your message directly in front of people. A physical piece of mail can have longer exposure to your brand, as it could be kept in the recipient's home for days or weeks, especially if it carries an attractive offer[1].

Creativity: EDDM allows you to get creative with your marketing materials within certain guidelines. You can create compelling materials that reflect your brand and carry strong calls to action[1].

Performance Tracking: Although EDDM is a traditional method of marketing, it still provides opportunities for tracking the success of your campaigns. Methods like offer codes, specific URLs, unique phone numbers, or QR codes can be used to measure the impact of your direct mail campaign[1].
In summary, EDDM offers an efficient, affordable, and effective marketing method that can be customized and tracked to meet the specific needs of small businesses[1]. It is especially suitable for businesses targeting residential customers and those looking for a simple yet potent local marketing tool[1].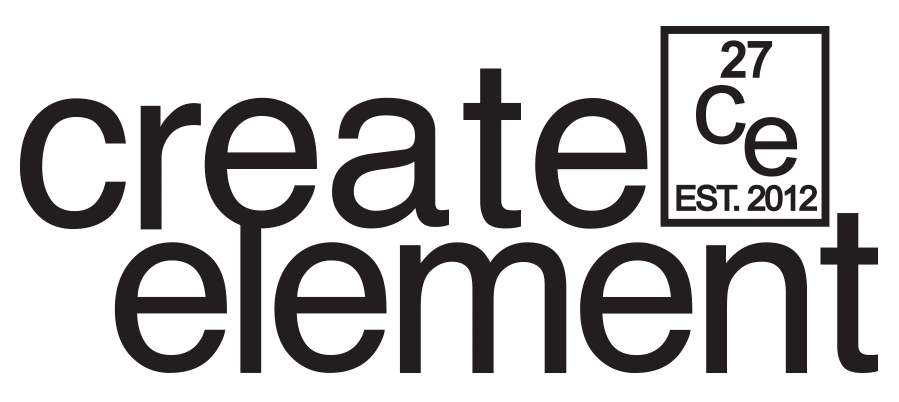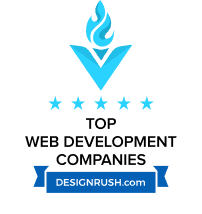 Do you need web/e-commerce consulting?
Look no further! Our team of experienced professionals can help you create an online store with the latest web design and digital marketing strategies. We'll help you create a website that is tailored to your needs and optimized to reach your target audience. Our expertise in e-commerce will help you maximize your sales and profits, while our digital marketing experts will ensure that you reach the right people with the right message. With our help, you can create an e-commerce presence that is both successful and profitable. Contact us today to learn more about how we can help you reach your e-commerce goals.