Google My Business
Optimization Services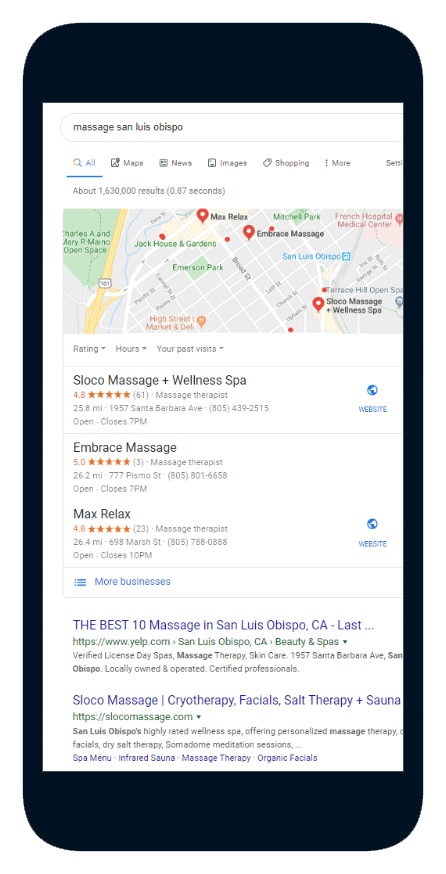 When customers search for local businesses and services, they'll be greeted with a series of relevant Google My Business (GMB) listings on the first page. Each listing contains important information, like the address, contact details, and reviews of a company. When you need your GMB listing to greet customers every time they search for your service, Create Element's SEO experts can help you optimize it.
What Is Google My Business?
Google My Business (GMB) is a free platform that allows businesses to manage how they appear on Google Search and Maps.
Google My Business provides an all-inclusive platform for listing your business name, location, and hours, as well as adding photos and videos, accepting bookings, gaining insights on how and where people are searching for you, and sharing updates about your business. You can feature products and services, post articles and images, and monitor and respond to customer reviews.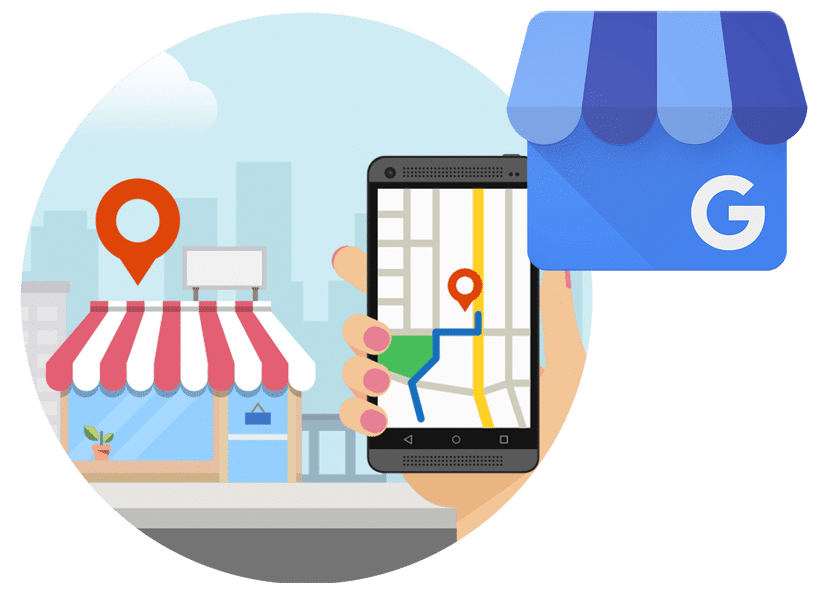 Our Approach to GMB Optimization
We have a systematic approach when it comes to Google My Business Optimization. Here's a quick overview.
Claim Google My Business
You may already have a listing on Google, either created by a customer or the search engine itself. We'll help you claim that listing as your own and edit it with updated information.
Verify Business Address
Get full control over your GMB listing with a verification. This process can be done in different ways:
Phone – This involves Google calling your business phone number with an automated message that contains a special code. You need to input the code in GMB to complete your verification.
Email – This can be done by clicking on "verify now" on your GMB dashboard and selecting the email option. Google will send your business email a verification link that can be clicked to complete the process.
Post – Some businesses may not have phone or email verification options. In this case, the only option is by post. The company will send a postcard to your place of business with a verification code. Like the phone method, you have to input the code in GMB to finish the process.
Google My Business Optimization
Filling out your listing completely won't be enough for it to consistently appear on relevant searches. Like your website, it still needs to be optimized with relevant keywords in your description and posts as well as proper responses to messages and reviews. Our SEO experts and writers can do all these tasks for you, so you can focus on your core business.
Why Choose Create Element
We've provided professional digital marketing services for over 106 clients (and counting). Here's why you should choose us for your next campaign.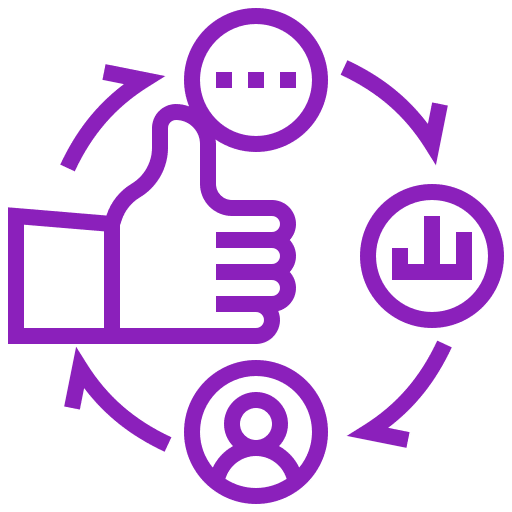 Customized for Your Business
At Create Element, we understand that every business has different digital marketing needs. This is why we collaborate closely with you, so we can adjust our services according to your company's requirements and budget.

Professional Team
Everyone in our team, from the SEO specialists to the editors are experienced and trained in the latest digital marketing practices. We also ensure they use the best tools, whether it's for keyword research or proofreading.

Complete Services
Digital marketing isn't all about SEO. We offer a comprehensive range of digital marketing services, like e-commerce, web design, marketing automation, social media marketing, and more.
GMB Optimization Packages
GMB Set Up
For $399, we'll set up your GMB listing. We'll claim, verify, and optimize its description for you. We'll also include one keyword-optimized post.
Google My Business Monthly Optimization
For $199 a month, we'll post relevant images and photos on your behalf. We'll also create three keyword-optimized posts and provide in-depth reports every month.
Answers to Your Questions
What's the big deal about Google My Business?
The most important feature of GMB is that it allows searchers to call you DIRECTLY from their search results.
This is a GAME CHANGER!
Decreasing the number of steps between a consumer thinking about a product or service and purchasing that product or service is a key goal of businesses and marketers. Google My Business provides this incredibly valuable benefit to any business, even one without any other business listing.
Why does Mobile searching matter?
Mobile searches are more prevalent than ever. Every year, people spend more and more time on their mobile devices. Approximately 60% of all searches take place on a mobile device, and nearly half of all mobile searches are related to a location.
Why are Google My Business listings so powerful?
Google Maps listings are in the #1 spot, right below paid below ads.
Most people know that the top results in their search are paid Google ads. But did you know that the next position below ads are Google Maps listings? Typically, the top 3 GMB listings from the search are displayed here. This gives any size business tremendous power in local search.
Does GMB make it easier for people to find me?
Appearing on Google Search and Google Maps is critical to giving searchers immediate access to all of the information they need. It gives them your location info, hours, contact info, website link, social links, reviews, and more. GMB profile optimization is huge for building brand awareness and increasing your overall visibility in local search.
Make the Most of Your GMB Listing
Create Elements helps you make the most of your Google My Business listing through tried-and-tested optimization practices. Our team consists of SEO specialists, copywriters, and editors that make sure your GMB description and posts attract and engage your target audience.