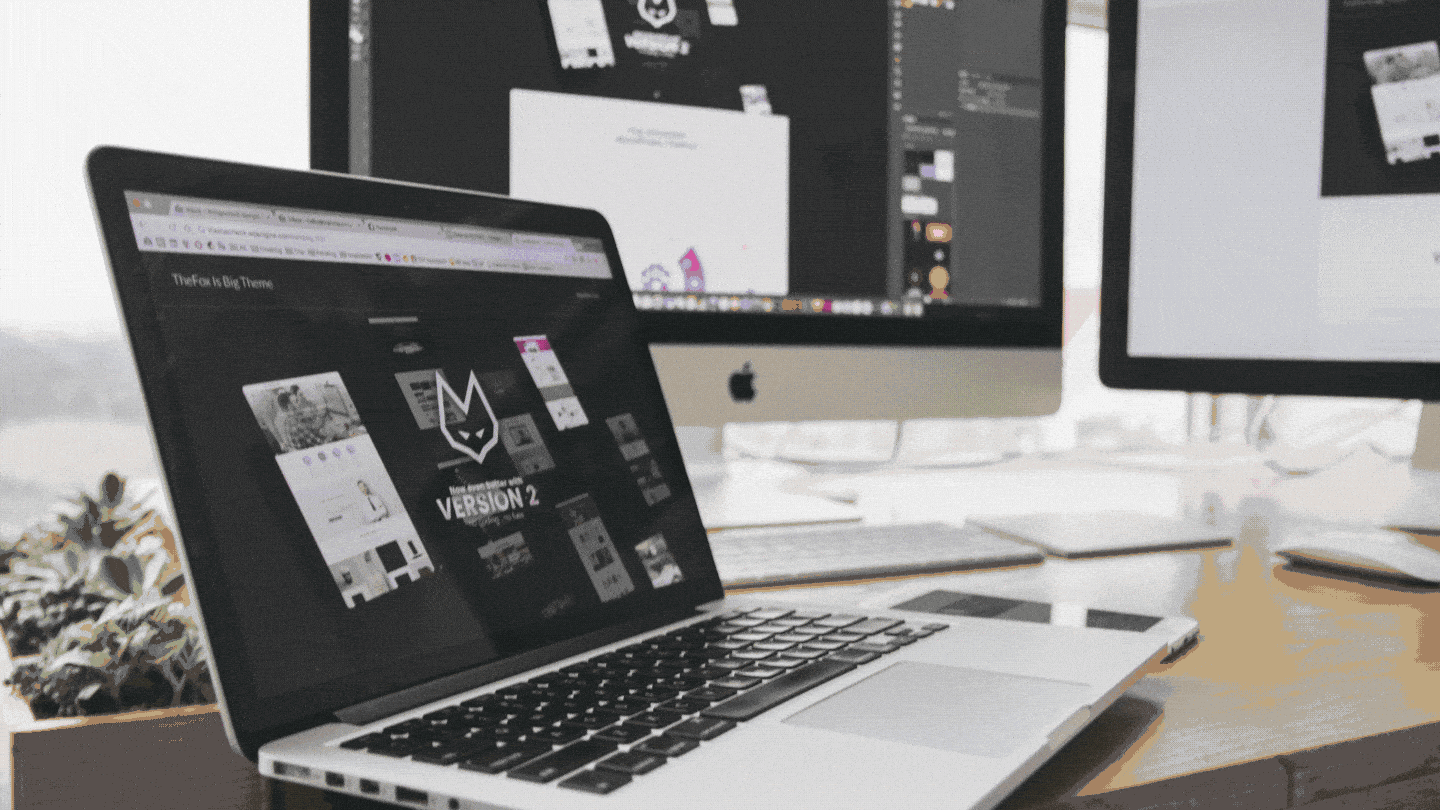 Features your website needs!
What does your website need to do? Which features does it need? 
If you're creating a website for your business, there are several things you'll need to take into consideration. You'll need to navigate your site, provide quality content, have a clear call to action, a professional design, accessibility, security, and other technical best practices.
Then, your company's website needs to do this from an operational and process standpoint. How can your website improve key business functions, like order processing and sales? How can it serve your existing customers and attract new ones?
Features you need to have on your website depending on the needs of your ideal customers and your business.

When determining which features your website needs, ask yourself:
What does my website need to do?

What would make my website functional for my visitors?

Will this feature help me generate more traffic, leads, or conversions?

Would this feature improve my customer's experience?

Can this feature improve operations for my business?
The website features to consider Below, we'll explore a few popular website features to consider. Remember, you don't need every feature, and you don't want to overwhelm your website visitors, with endless things to do on your website. Prioritize the features that will help you execute your overall website strategy. Create Element is here to help! 
When you sign up for a Create Element website, we'll help you determine which design, platform, and features best suit your needs and then work to implement these choices on your website. We will give you a beautiful site with all the features you need to succeed!
E-commerce + cart
E-commerce is the sale and purchase of goods and services, and products through the internet. There are numerous options available that facilitate the sale of products, services, or digital goods through a website–e.g., payment forms, checkout links, etc. – but most people will refer to a piece of software that can handle orders, payments, inventory, and customer data as e-commerce.
Other functions provided within e-commerce integrations include order fulfillment and shipping workflows.
The e-commerce + cart feature is best for websites with many products, whereby customers will likely purchase more than one item in a single transaction. They add items to the cart and checkout when done shopping. Website admins fulfill the orders from the e-commerce platform dashboard.
Blog posts and content creation 
How will you generate traffic to your website and increase awareness for your brand? One of the best ways is to implement content marketing on your site. You can provide resources relevant to your audience through blog posts, videos, podcast episodes, photo galleries, and more.
Content helps bring people to your website through search engines and social media outlets.
This is one feature that nearly every website should have. And while most website platforms do provide a way to post content, they're not all created equal.
For example, Create Element website platforms excels at a modular content organization. What does that mean? It means you can organize your blogs, video posts, podcast episodes, and pages "on the fly" however you like. This allows the UI to be designed for your users to see the content they are looking for with fewer clicks to get there. 
Content old and new, and of all content types, can be grouped into collections of related information to develop valuable resources for the website audience. It also establishes a library that search engines can crawl. As your library grows, so does how the internet looks at your site. The more active it is, the more important search engines believe your site is. 
A recipe site, for example, can put together its best Thanksgiving recipes from over the years to create a "Recipe Guide for the Ultimate Thanksgiving Dinner" and advertise through its newsletter, social media, and more.
Your accountant wants to let you know they are preparing for the upcoming tax season by letting you know your best articles for tax filing prep, which you can access on the company website, and scheduling your appointments to meet at their office to prepare your taxes.
Master your customer experience and let your constantly evolving audience drive your content marketing strategy. By linking existing pages to one another, you can leverage what is working for your different audience segments to drive deeper engagement. This modular design feature enables you to reuse and reposition your existing content to best suit your audience's needs.
Tired of managing your availability by manually replying to e-mails or keeping track of calendar invites? Let appointment scheduling services fill the gap between you and your potential customers. These technics make it easier for potential customers to book a meeting and for you to set up an appropriate time to talk. Your calendar and your inbox will know when it's time to schedule!
Appointment scheduling
Appointment scheduling can also facilitate sales activities. For example, you can set up an online booking feature to schedule consultations, discovery calls, and product demos. Sync your online calendar to display accurate availability and streamline your appointment booking process.
Customizable forms
Forms don't sound all that exciting, but they have many different use cases for your website.
With a customizable solution, you can configure many different types of forms, including
Contact 

Custom quote 

E-newsletter sign up 

Payment

Subscription

Order

Lead capture

Contest entry

And more
Sync entries with your e-newsletter platform or CRM to keep track of leads and customers.
Chat
Be available to answer your visitors' questions while browsing your website by installing a chat widget. Some chat widgets allow you to configure responses to common inquiries or respond to questions at the moment. 
Chat is useful for promotions, basic inquiries, customer service, and support. If you decide to install chat on your website, be sure you can respond promptly. While many chat widgets will send the inquiry to your email, users may anticipate a quick response due to the expected immediacy of the chat format.
Click to call or text
Make it easy for your prospects to contact you in their preferred form of communication. Configure your phone number with "click to call" so visitors can easily dial your business. Let the website visitor know if you accept inquiries via text. Many people prefer this mode of communication. 
Lead capture
Offer your website visitors something of value in exchange for their contact information. What is something of value? It depends on your business and the needs of your potential customers. You can create a free white paper, e-book, guide, course, newsletter, and more. Special discount codes can also entice visitors to provide you with their email addresses. As you build your email list, you can continue sending relevant content to nurture leads.
Newsletter sign-up
If you create high-quality, helpful content for your audience, they'll want more. Many will be happy to subscribe to your newsletter to be notified of your latest issue. Integrate the sign-up from your e-newsletter service on your website to make managing subscribers easy.
Landing pages
Landing pages are useful for specific promotions. You can promote a specific info product, course, physical product, service, promotion, and more. Landing pages can be as short or long as you like. They typically break down the benefits of whatever you're promoting and provide a call to action so visitors can sign up or purchase. 
Membership + exclusive content
Content creators and experts can offer premium content to paying members. You can customize your membership to include perks like access to content behind a login on your website. You can also give members access to a private online group, coaching or consulting sessions, exclusive services or products, and more. Build out your membership program and customize your website to house member-only content and facilitate payments.
Digital products
Sell your digital works from your website–music, access to videos, guides, e-books, courses, and more. Grow your income by sharing your art and expertise with your customers. 
Map and locations
If you conduct business from a physical location, a map is a fundamental feature to include on your website. If you have multiple locations, include a map that includes all of them.
A searchable store locator should be implemented if your business operates in many different locales.
Menu + online ordering
For restaurants, bars, coffee shops, bakeries, and the like, a menu is a must for your website. If you offer pickup and delivery, consider adding online ordering to your site, as well. 
Social media integrations
You can embed your Facebook or Instagram accounts on your website, provide links to your social media accounts, and even include share buttons that make it easy for your visitors to share your content on their social media.
The right website features can help you create a positive experience for your website's audience. Attract visitors, increase engagement, and make it easy for potential and existing customers to work with you.
To determine the right mix of features and functionality, start by creating a list of things you would like your web visitors to accomplish. 
We're here to help! or hit up another Web Design Company 
When you work with Create Element  to power your website, you get custom design and setup "done for you." We'll help you take your vision online with a beautiful design you'll love. Our team will help you implement the right features to achieve your goals. AND the best part is we will train you to use it if desired! It helps to have a plan before looking for your service provider. Download our FREE website planner here! 

Do you need web/e-commerce consulting?
Look no further! Our team of experienced professionals can help you create an online store with the latest web design and digital marketing strategies. We'll help you create a website that is tailored to your needs and optimized to reach your target audience. Our expertise in e-commerce will help you maximize your sales and profits, while our digital marketing experts will ensure that you reach the right people with the right message. With our help, you can create an e-commerce presence that is both successful and profitable. Contact us today to learn more about how we can help you reach your e-commerce goals.