Build white-label automation with no-code tools and OpenAI machine learning
Paying for a tool and a software engineer to automate workflows is like hiring a chef to microwave your frozen pizza. ("You can taste that professional touch.")
The reality is that your business needs to connect a bunch of complicated tools to run every day, but your makeshift solution just isn't sustainable.
What if you could build fully-functional automation using no-code tools and machine learning, all within a few minutes?

Cheat Layer lets you build white-label automation using no-code tools, action recorders, and OpenAI machine learning.
With Cheat Layer, you can build complex automation in minutes with action recorders, no-code tools,  and OpenAI Codex machine learning.
You just need to record actions like clicks, movements, and scrolls, or choose from pre-set action types, to generate custom solutions.
Run unlimited automation across any program and browser using state-of-the-art computer vision, or even user-trained custom machine-learning models.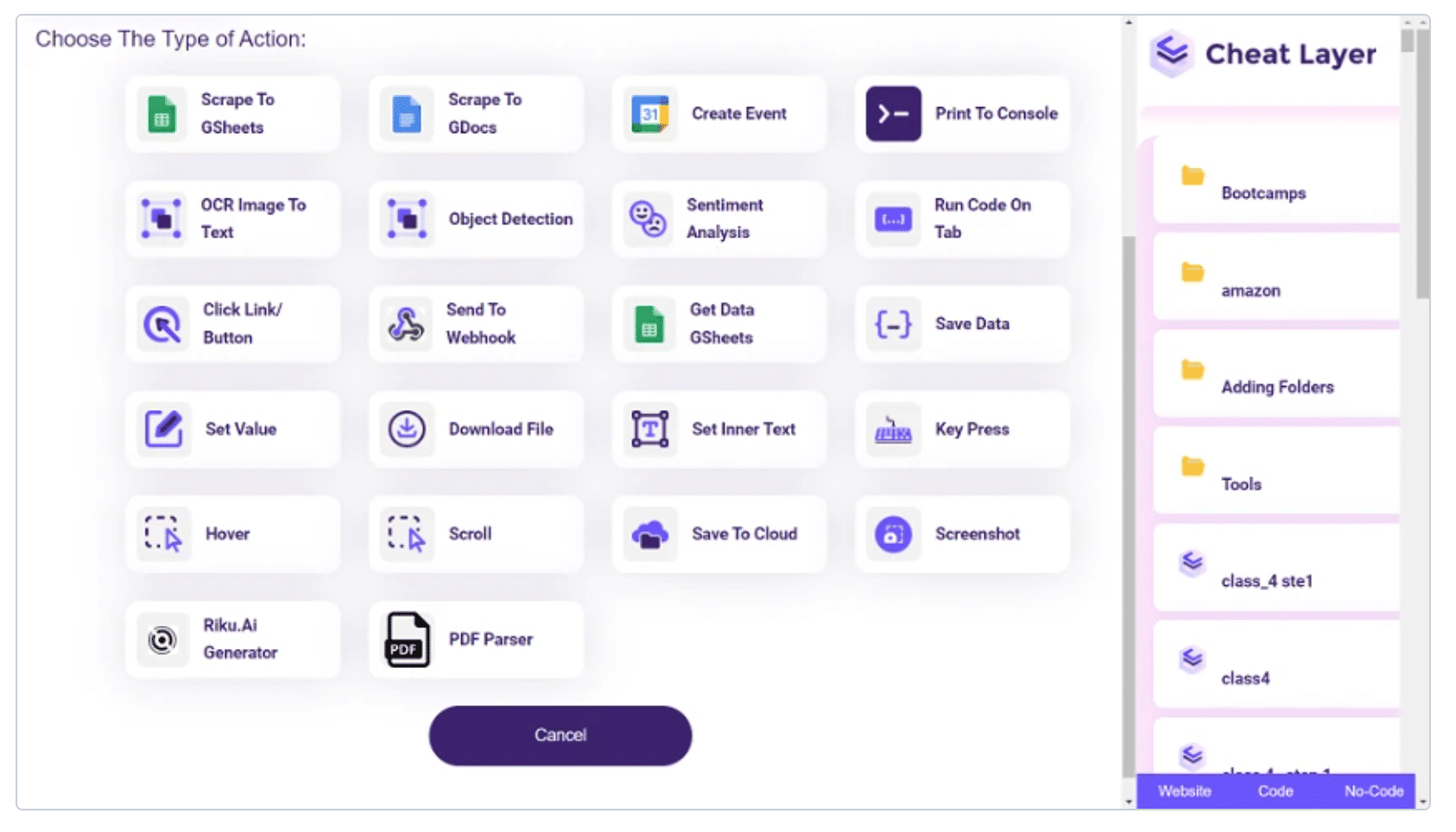 Build your automation in no time by recording actions or choosing from pre-set action types.
You can create your unlimited integration service (like Zapier but without the extra fees!) using webhooks that run in the background of your browser.
Connect with business tools, including Google Sheets, Riku.ai, Canva, and LinkedIn, to automate everyday processes.
The tool lets you run countless scheduled automation locally via extension or on the Cheat Cloud servers—with zero downtime.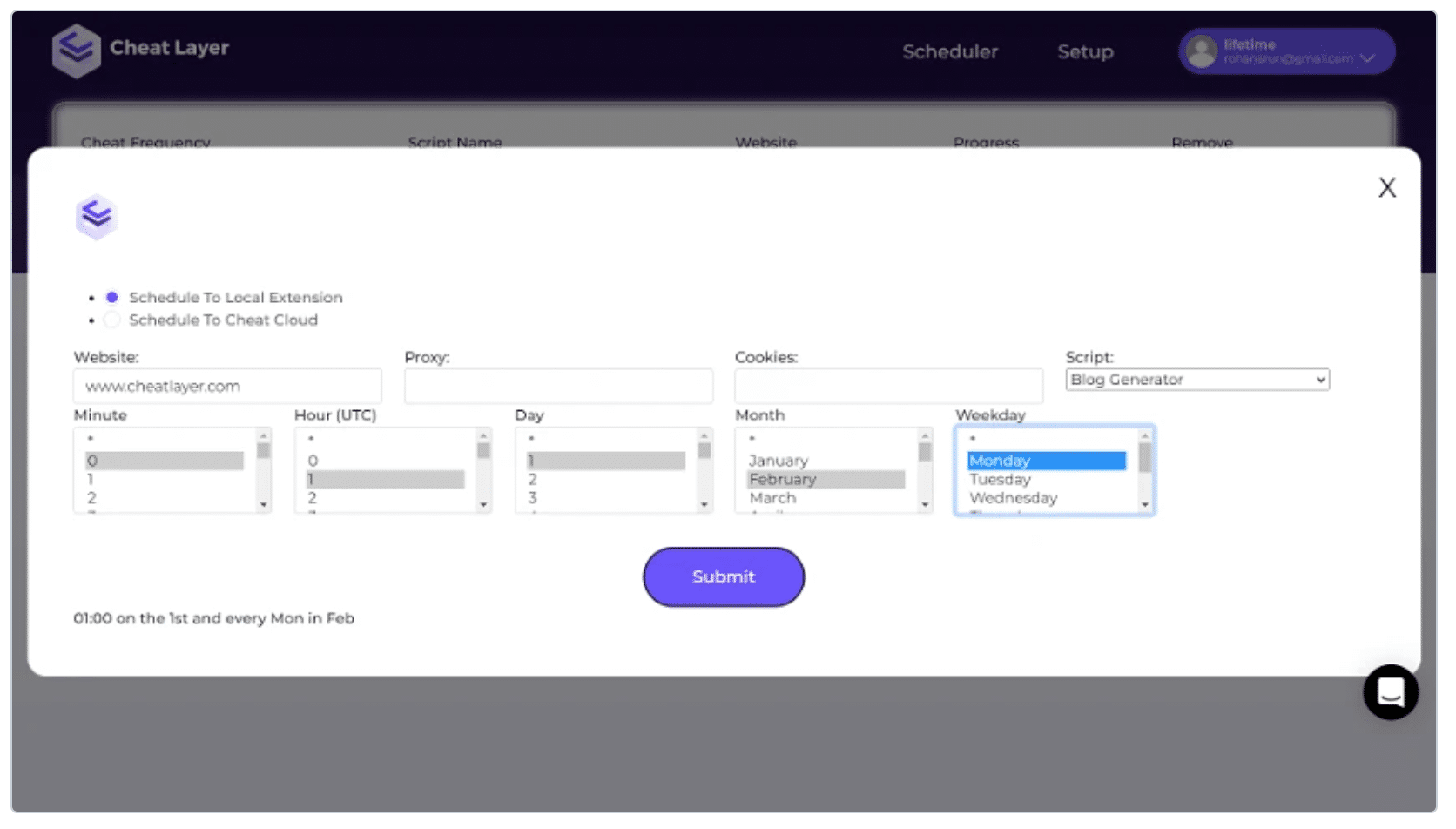 You can schedule automation months in advance to run locally or on Cheat Cloud servers.
You'll also be able to resell your automated solution as a white-label Chrome extension to all your clients.
Cheat Layer even lets you pick from pre-built automation, as well as integrate a backend template that accepts Stripe subscriptions or AppSumo codes.
Plus, you can connect with expert engineers via Office Hours and request custom scripts for your projects.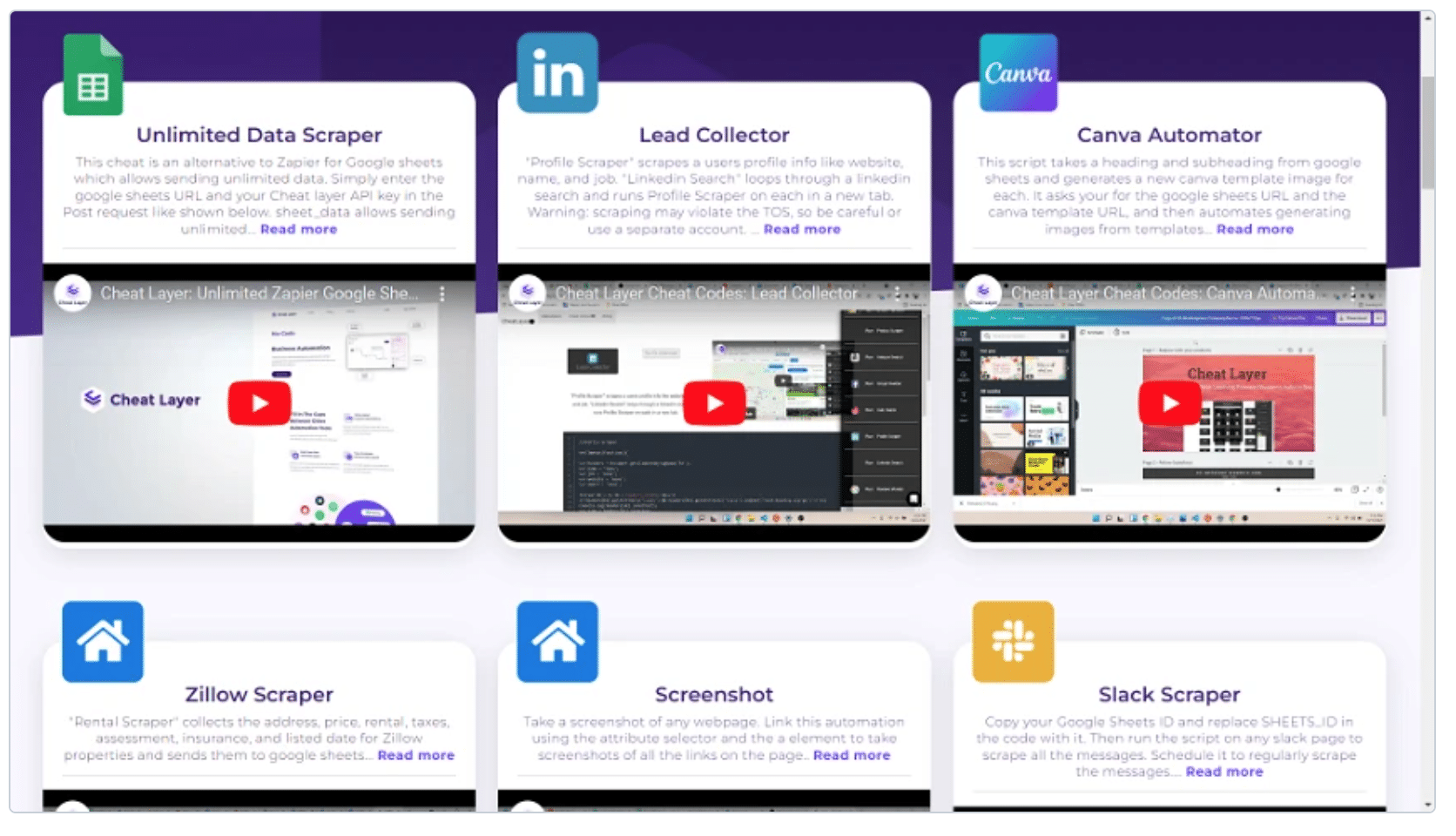 Choose from pre-built cheat codes or generate complex automation using Project Atlas, a Codex-powered automation generator.
And thanks to Cheat Cloud, you'll be able to convert any website into an API, even if it doesn't offer its API yet.
That way, you can build unique SaaS services that aren't on the market and start earning some recurring revenue.
Cheat Layer also lets you create robotic process automation (RPA) for desktops across Mac, Windows, and Linux, so you're not stuck performing repetitive tasks.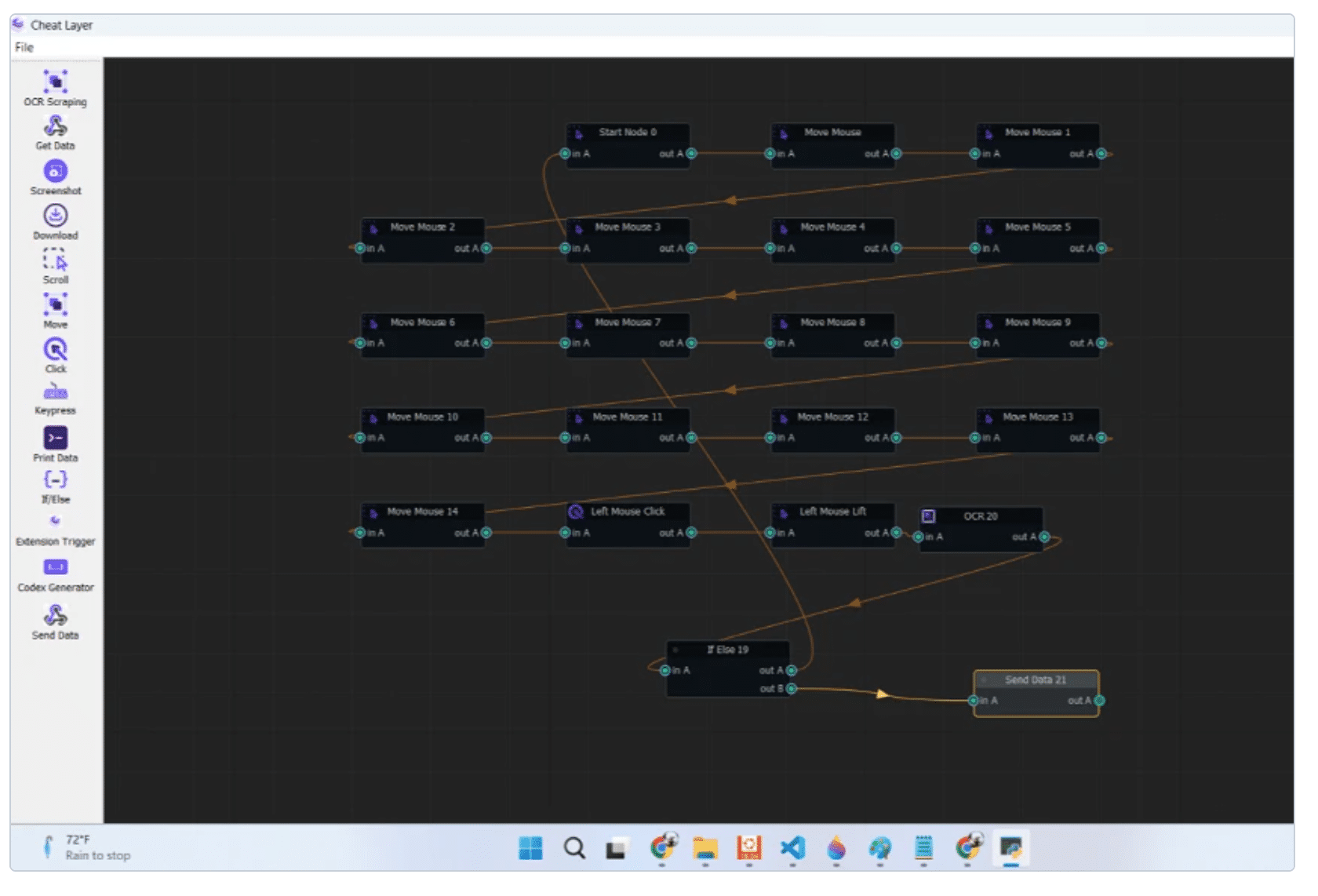 You can even create unlimited desktop RPAs to perform repetitive tasks for you!
You don't have the bandwidth to grow your business when repetitive daily tasks bog you down. ("Looks like our top goal for Q3 is to find time to talk about Q4.")
With Cheat Layer, you can generate automation using advanced computer vision and OpenAI-powered language models—no matter your skill level.
Automate your business with a no-code solution.

Do you need web/e-commerce consulting?
Look no further! Our team of experienced professionals can help you create an online store with the latest web design and digital marketing strategies. We'll help you create a website that is tailored to your needs and optimized to reach your target audience. Our expertise in e-commerce will help you maximize your sales and profits, while our digital marketing experts will ensure that you reach the right people with the right message. With our help, you can create an e-commerce presence that is both successful and profitable. Contact us today to learn more about how we can help you reach your e-commerce goals.