 5 Branding Tips for any Businesses
5 Branding Strategy Tips for any Businesses
There is a huge portion of consumers that will not make purchases from a visually disorganized brand. 
 If you think that small-scale companies aren't exposed to consumer criticism, you're mistaken. These days, businesses of all sizes can easily be promoted with various social media forums and word-of-mouth publicity. Putting importance on branding, even for smaller businesses.You must differentiate yourself from your competitors by aligning with what your customers want. You must develop your appearance as an innovative forward-thinking brand thats willing to put money backinto the business. Below you will find some must use strategy tips to implement into your businesses digital marketing.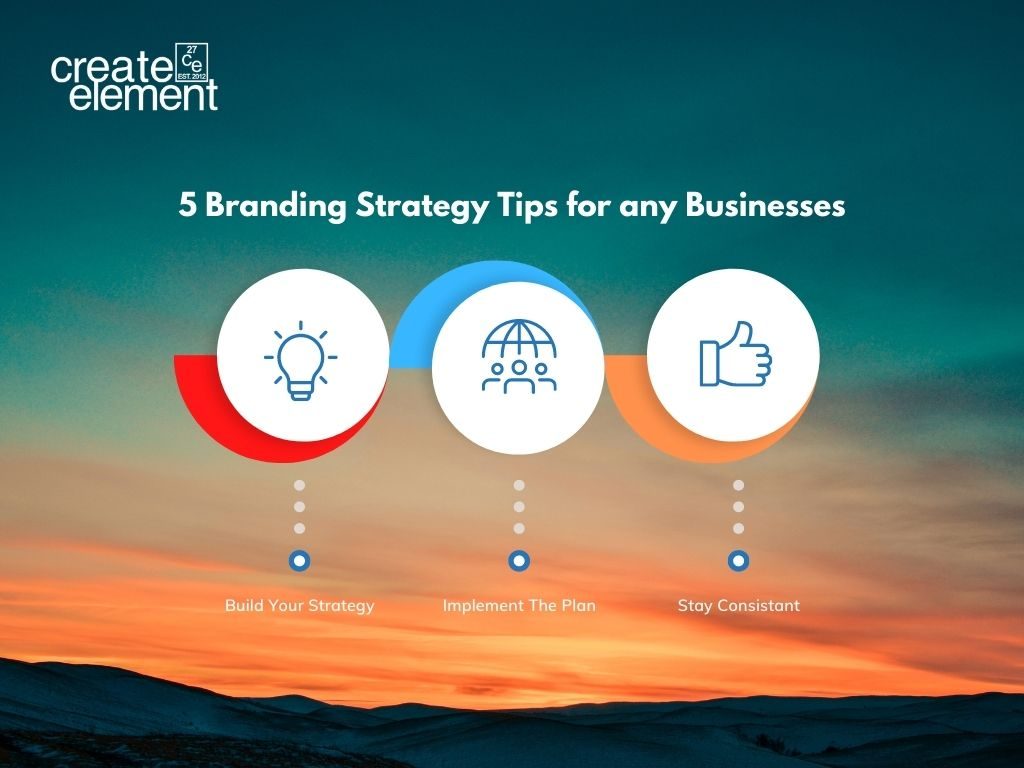 Designing Your Brand
Designing your brand is all about having a solid understanding of your company's core values and projecting that to the world. It's about creating a believable perception of your values through your brand's values and position, your visual language, your tone of voice, and your value proposition. Design can be tricky, but it doesn't have to be if you know the key elements of creating an authentic, believable brand.
5 Branding Strategy Tips for any Businesses
A good branding strategy for any business should have the following elements: 
Positioning:

Brand positioning is the art of striking the right balance between the product and the consumer. It's crucial for marketing, advertising, and product innovation. To be effective, the brand and the marketing behind it need to reflect the reality of the market and of the customer. If not, new products and innovations will fail to connect with the intended audience.

Communication:

Communication is something that happens in one direction. Your message is broadcast to the people who you've decided should hear it. An important part of communicating within your business is establishing goals. You need to know what you want to happen, what action you want to take, and what you are hoping to see your audience do in response.

Design:

When I'm working on a new design, I always make sure that I take into account the personality of the brand that I'm working with. If the personality of the brand is more whimsical, then I will do more playful illustrations. If the personality of the brand is more formal, then I might create something straightforward with minimal color. A good design will have personality, so it's important to think about your brand's personality.

The use of color:

Color can play an important part in your branding. Without color, you could end up with something that looks very monotonous. Color should be used in your branding to make your branding more recognizable and to make it stand out to your potential customers. There's no need to be afraid of using color in your branding, but there are some factors to consider before incorporating color. The color should reflect the personality of your brand and should be cohesive with your other elements like logos, website, product packaging, and advertisements. A color standard should be developed.

Consistency:

Having a consistent brand across all channels is a key goal for any business, whether it's a new startup or an established company. Consistency between all of your content or posts can help people recognize your brand or your business as a reliable source of helpful information. Consistency will also help your business rank higher in search results. Out of all the tips, consistency is the most important. Even if actions are

not planned take action and be consistent in your action.
It can be difficult to come up with a brand strategy for your business, especially if you're new to the business world. A good brand strategy does a lot for your business. It can tell your audience who you are and what you stand for. A good brand strategy can help you identify the needs of your potential customers, which you can then match with your own product or service. A well-designed brand strategy is important for anyone who wants to properly grow their business.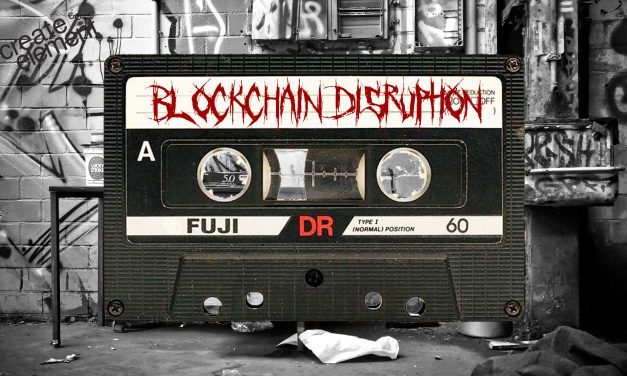 Blockchain Technology is poised to disrupt the existing business models of major industries, which is the reason it has been called "the most genuinely disruptive" technology to have emerged.
Read More