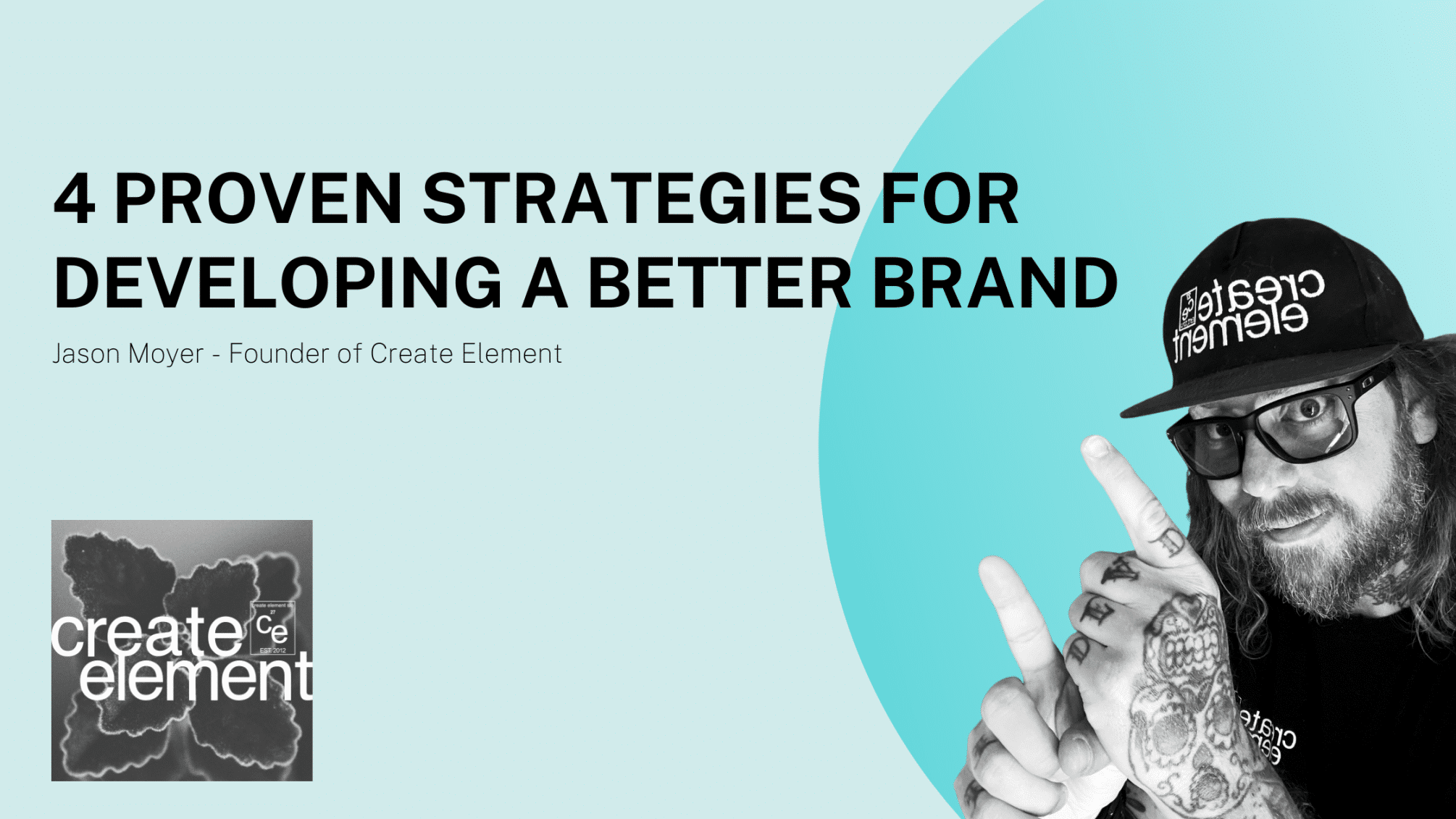 4 Proven Strategies For Developing A Better Brand

Brand development and rebranding is a serious business, with several aspects to consider. There are many things you can do, small and big, that can result in increased brand recognition, brand loyalty, and a better overall image. What can you do? Read on to find out the four most important and effective ways for developing a better brand.
1. Understand Your Customers Better
One of the first things that you can do for a better brand is to understand your customers better. This means understanding what they want, what they value, what motivates them, and what they respond to. You also need to be aware of current trends and how your customers' needs are changing. The better you know your customers, the better you can serve them and create a brand that they will respond to positively. 
2. Create a Consistent Brand Identity
Your brand identity must be consistent across all platforms if you want it to be successful. This includes your logo, tagline, website, social media profiles, marketing materials, and more. Everything should be aligned and reflect the same message to create a strong and cohesive brand identity.
3. Be Authentic
Consumers are savvy and can see through brands that are not authentic. They want to connect with brands that are real and genuine, so make sure that your marketing and messaging reflect who you really are. Don't try to be something you're not – it will only backfire.
4.  Be Accessible
One mistake that many businesses make when it comes to marketing their brand is not making themselves available to consumers. Make sure that you create a sense of accessibility by publishing contact information, including a phone number and email address, so that customers feel they can easily reach you.
Pro Tip: Make Sure Your Brand Represents What You Want it too!
Making sure your brand represents what you want it to is also a very effective strategy for developing a better brand that gains a positive image. When it comes to branding, it's important to make sure that all of your marketing materials and messaging are aligned and consistent. This will create a strong and cohesive brand identity that will resonate with consumers. Here are a few tips to help you get started:
 Make sure your logo is professional and reflects your brand's image.
 

Make sure your tagline is catchy and reflects what your brand is all about.

Make sure your visuals and copywriting are up to par with your brand's image. 
Offer Great Products and Services:
Your products and services are the foundation of your business. You need to make sure they are of the highest quality, and you need to offer a great value proposition.
Improve your Online Presence:
Your online presence is important, and you need to make sure it is strong and effective. You should have a website that is well-designed and easy to use, and you should be active on social media. You should also make sure your website is search engine optimized, so it can rank high in search results.
 Focus on Retention:
Once you have a customer, you need to keep them coming back. You can do this by having a strong customer service presence and great follow-up. You can also provide discounts and loyalty programs, which can help you keep customers coming back.
Conclusion
If you want your brand to grow, you need to look at the big picture. You need to show that you have a clear plan for improving its image and that you are willing to follow through on it. Taking the time to develop a good business plan and communicate it clearly will pay off. So get ready to roll up your sleeves and put your marketing skills to work!
Jason Moyer
Founder | Create Element
For more info on Branding RFP and how to choose the right agency click here.  
Read More About Our Branding Services
Branding is the process of connecting good strategy with good creativity. The technology you use, your visual communication paired with your strategy is the foundation of gaining momentum for your business.